← Back to: List of phobias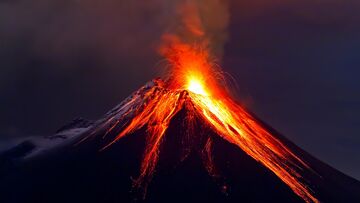 Volcanophobia is the fear of volcanoes or of volcanic eruption. This fear is mostly suffered by people who live near volcanoes.
This phobia is most commonly caused by learning the news about volcanic disaster while knowing that the sufferer is living near volcano that could erupt. The more effective cause of phobia is their own destruction and loss of loved ones caused by eruption.
The sufferer's instinct of relieving phobia is to move away from volcanic shadow for those who live near volcanoes.
Ad blocker interference detected!
Wikia is a free-to-use site that makes money from advertising. We have a modified experience for viewers using ad blockers

Wikia is not accessible if you've made further modifications. Remove the custom ad blocker rule(s) and the page will load as expected.