← Back to: List of phobias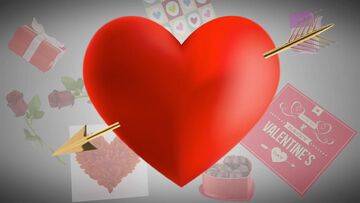 Valentinophobia is the fear of Valentine's. This phobia is commonly suffered by adults who have had a bad relationship, more especially getting into sexual abuse on Valentine's Day. Many sufferers of philophobia (fear of love) may lead to valentinophobia since one of the main associations of Valentine's is love. Another cause of this phobia is traumatic experience taking place on Valentine's Day, or even afraid of a nightmarish event based from history, such as Valentine's Day Massacre.
The sufferers may start feeling dread once New Year is over and feel more dreaded when the calendar flips to February.
External link
Edit
Ad blocker interference detected!
Wikia is a free-to-use site that makes money from advertising. We have a modified experience for viewers using ad blockers

Wikia is not accessible if you've made further modifications. Remove the custom ad blocker rule(s) and the page will load as expected.