← Back to: List of phobias
    Wikipedia has more on Ophidiophobia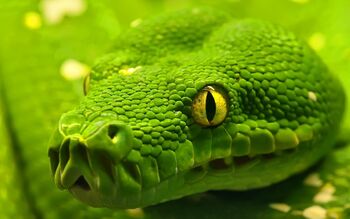 Ophidiophobia or ophiophobia (from Greek ophis, "snake"), also known as snakephobia and serpentophobia (from Latin serpens, "snake") is the fear of snakes. Since snakes are reptiles, ophidiophobia is a branch of herpetophobia, fear of reptiles. This is the most common reported phobia, affecting one third of adult humans. Sufferers would fear that they may get bitten by a snake and poisoned by venom injected from it. Others may dread when seeing snakes on TV or in pictures. Sufferers living in areas when snakes are common would limit outdoor activities, while sufferers living where snakes are seldom may not affect their way of life.
Ad blocker interference detected!
Wikia is a free-to-use site that makes money from advertising. We have a modified experience for viewers using ad blockers

Wikia is not accessible if you've made further modifications. Remove the custom ad blocker rule(s) and the page will load as expected.