← Back to: List of phobias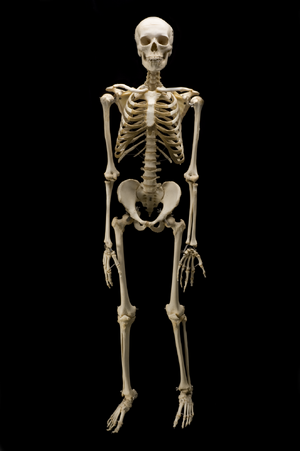 Skelephobia is the fear of skeletons. Even though we have skeletons inside our bodies, there are dead plain skeletons buried in the ground, some are unearthed for archaeological studies, while there are live skeletons in folklore and popular culture. Skelephobes know that there are skeletons in people including the sufferers, but they are not usually afraid of it, only afraid of unembedded skeletons, whether dead or animated, like displayed on images, video games, or movies. People suffering skelephobia would avoid going to dark places as some believe that skeletons may lurk waiting to attack.
Ad blocker interference detected!
Wikia is a free-to-use site that makes money from advertising. We have a modified experience for viewers using ad blockers

Wikia is not accessible if you've made further modifications. Remove the custom ad blocker rule(s) and the page will load as expected.