← Back to: List of phobias
    Wikipedia has more on Cnidophobia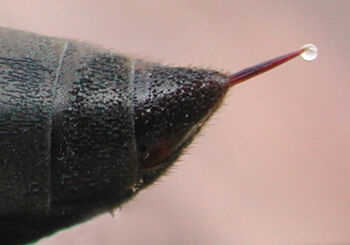 Cnidophobia (from Greek cnido meaning "nettle") is the fear of stings or of getting stung by it. Cnidophobia is most commonly triggered due to getting stung by a bee, wasp, stinging plant nettles, or even needles used in medical procedures. Sufferers seeing things that can sting would provoke bad memories and will result in physical symptoms like headaches, nausea, dizziness, or panic. It is treated using panic treatments or psychotherapy.
Ad blocker interference detected!
Wikia is a free-to-use site that makes money from advertising. We have a modified experience for viewers using ad blockers

Wikia is not accessible if you've made further modifications. Remove the custom ad blocker rule(s) and the page will load as expected.