← Back to: List of phobias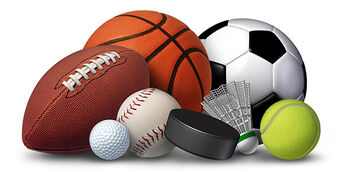 Athlimataphobia (from áthlēma, Greek for "sport") is the fear of sports. Since sports are games, athlematophobia is considered a branch of venatophobia. People suffering this fear would avoid participating in sports. This fear is fairly common as sports have negative consequences, like injuries or fight. People who have a fear/hatred of losing could also fear sports.
Some fear sufferers may not fear every sport. Contact sports like wrestling, boxing and American football are especially fearful as wrestling is about grappling, boxing is about fighting, and football is about collisions and tackling.
This fear may not be limited to just playing sports. Some sufferers may not watch sports as well, because they may be afraid to watch players getting injured, especially gruesome.
Some athlematophobes may still play some non-aggressive or simple sports, like golf or tennis.
For school children who is athlematophobic, they may try to avoid going to gym, but he/she may cry in panic when force them too.
Ad blocker interference detected!
Wikia is a free-to-use site that makes money from advertising. We have a modified experience for viewers using ad blockers

Wikia is not accessible if you've made further modifications. Remove the custom ad blocker rule(s) and the page will load as expected.