← Back to: List of phobias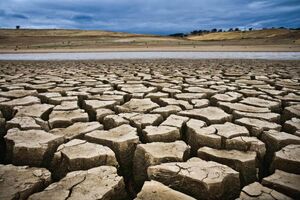 Ariditaphobia (from aridita, Latin for "drought") is the fear of droughts. The common cause of this fear is worrying about food shortages or wildfires due to dry periods they live in. Sufferers would hope to get rain often as well as watering their lawn often.
Ariditaphobia can be applied to other fears of droughts outside of meteorological phenomenon, like going for long periods of time without seeing friends.
Ad blocker interference detected!
Wikia is a free-to-use site that makes money from advertising. We have a modified experience for viewers using ad blockers

Wikia is not accessible if you've made further modifications. Remove the custom ad blocker rule(s) and the page will load as expected.